About Larson & Hartung Insurance Associates, Inc.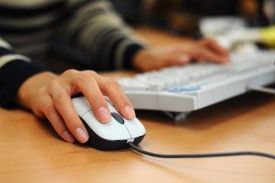 After serving in World War II for the Royal Canadian Air Force, Alvin Larson, moved to California and began teaching at Hogan Jr. High School in Vallejo. Mr. Larson later entered the local business community to form Hewitt, Larson & Swett Insurance in 1957, located in Central Vallejo. Mrs. Larson shortly joined the business and established a reputation for excellent customer service that exist today.
Built on the site of the original building, you will find our contemporary brick building located at 1555 Tennessee Street in Vallejo was built and designed to complement our commitment of professionalism in our community, currently leased out to Mare Island Home Health Care. Long time residents have seen drastic changes over time in Vallejo and Fairfield but our personal reputation for excellence in customer service has remained the same.
Larson & Hartung Insurance Associate, Inc. 707-434-1361 became a second-generation family business in 1972 when current owner Carolyn Hartung, joined the business to specialize in personal lines of insurance. Carolyn along with her husband Craig Hartung Purchased and reopened the business in neighboring Fairfield in 1994
Carolyn and Craig's son, Jason Hartung, joined the business in 2002 with a Bachelors of Science in Business Administration. Working alongside the two generations before him to make Larson & Hartung Insurance, Inc. a family-owned and operated business for three generations.
Larson & Hartung Insurance, Inc. remains one of Solano County's oldest independent agencies. With a knowledgeable staff of eight licensed employees in property casualty insurance, Larson & Hartung Insurance continues to be one of the most well-respected independent agencies in the Bay Area.